SEGWAY CLOSED FOR THE SEASON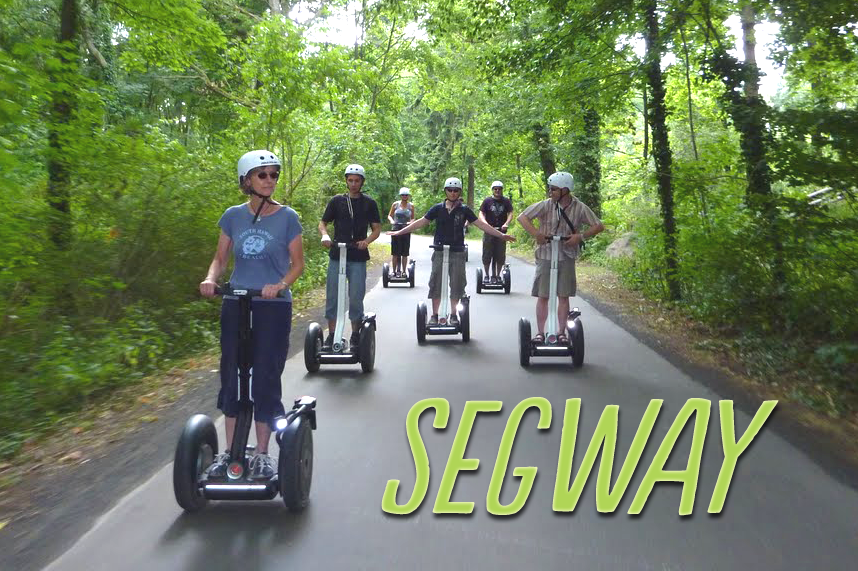 Super fun for all Groups, friends, stag parties/hen parties and company events. We have a number of compete packages to choose from depending on the size of the group and budget.
We have well-trained coaches who will tell you about techniques and safety. Always new, fresh Segways completely equipped for all types of weather. All tours must be booked in advance for parties of at least 5 up to 12 persons.
Age requirement is 15 years old.
All Segway activities are entered into entirely at your own risk and we take no responsibility for any personal injury.Driving a Segway is prohibited if you are affected by alcohol or other drugs.You must always follow the instructions given by our coach in traffic.Where damage is caused due to negligent driving, we will charge you for it.All Segway activities are at your own risk and we will not be held responsible for any personal injuries.
The technology built into a Segway consists of intelligent sensors, robust mechanical components and a steering mechanism that maintains balance and allows you to ride on two wheels.
When you climb onto a Segway, five electrostatic gyros and two accelerometers instantly detect the slope of the surface you are on and the way you are standing on the machine. They do this 100 times a second!
If you stand upright on a Segway, without leaning in any direction, it will stand still and maintain the balance. If you lean forward, backward or to the side, your Segway will immediately recognise this and compensate for the movement by going in that direction at exactly the speed you want. If you stand straight up, it will gently come to a stop.