BOOK KID'S RACE / PARTY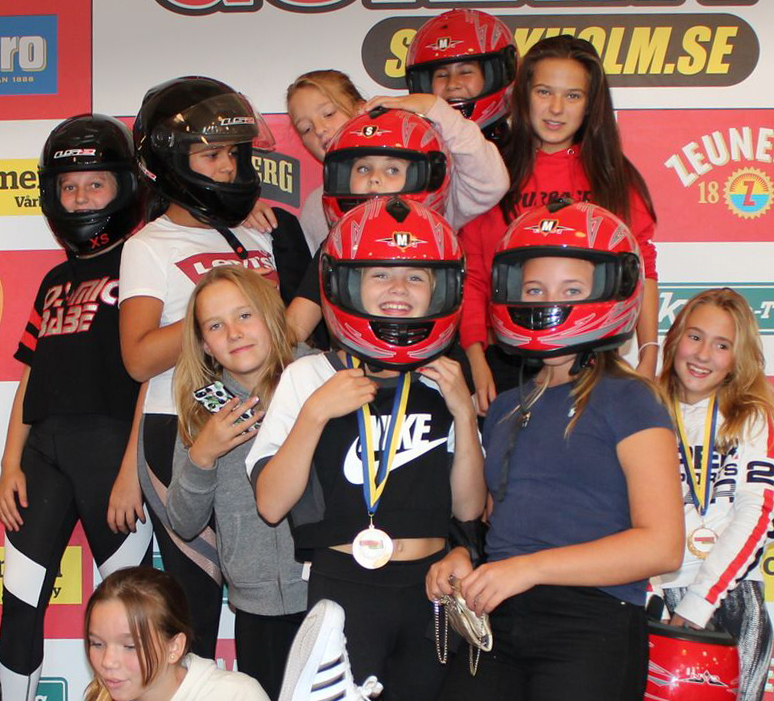 For all groups of children and kids' parties wishing to make advance bookings, we have a number of ready-made packages to choose from – see below – depending on group size and budget. We can always provide equipment such as helmets and overalls.
It is very important that you contact the parents of all participants before you come. It should be understood by everyone that all children are driving with their parents' consent and responsibility. Gokart Stockholm AB is not liable for any personal injury that may occur.
Bookable times are Sundays – Thursdays between 10 am – 8 pm. All Fridays and Saturdays have an age limit of 15 years old. N.B. All Children must be at least 9 years old and 135 cm tall.
RULES FOR CHILDREN'S PARTY AT GOKART STOCKHOLM:
The responsibility for the children always lies with the parents. Remember to get the consent from all the children's parents that they are allowed to participate in this sport. Accidents can happen even if ever so rarely. When you get here, we require that the parent responsible for the group comes to the reception desk personally and registers the group's arrival. When the children are being logged into the computer system, an adult may need to help make sure this is done correctly.
This is a racetrack and it has strict rules. We do not allow children to run around and disturb other customers. The group should always remain together while you are here, and it is the parent responsible who has the task of ensuring this. Where there is any instance of negligence, we may refuse the group's continued activity.
The racetrack rules are looked after by our staff, as well as everything else that happens on the racetrack.
If something happens and a child becomes unhappy or gets hurt, we would ask you to keep calm and wait for a response from our staff. Never go out on the racetrack without our approval.